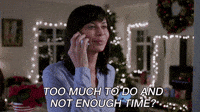 We all get the same 24 hours – so why do some people seem to achieve more with their time than others.

The answer: Good Time Management.

What is Time Management
Time management is the process of planning and controlling how much time to spend on specific activities.
This simply means organizing your time intelligently so that you use it more effectively.
Benefits of Time Management
These are some of the reasons why time management is important:
Effective time management relieves stress and worry.
Effective time management enables you to better achieve goals and objectives and do so in a shorter period of time.
Good Time Management skills are key qualities that employers look for. These can open opportunities to achieve your life and career goals.
How to Effectively Manage your Time
Make sure your goal is a smart one i.e it is Specific, Measurable, Achievable, Relevant and Time-bound. This will allow you to allocate your time effectively. To know more about setting a smart goal, click here.
You may know what you need to do,but when should you do it. Timing is everything.
Organize your task from the most important ones to the least important ones.
Start dealing with the most important and urgent ones before focusing on the least important ones.
Set a Time Limit to Complete each Task
You have to set a deadline to complete any of your tasks. This will help you to be more focused and efficient.
Take a Break between Tasks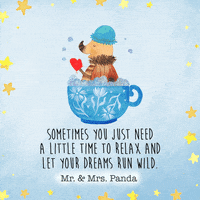 Take some break to clear your head and refresh yourself. This also helps to be focused motivated.
This is done by writing down a to-do list for the day. This helps you to plan ahead for the day.
Most importantly Practice Time Management
Even with the best intentions and plenty of powerful tactics, it's all too easy to fall back into bad time management habits, you have to keep on practicing until you get better. It's a skill, you have to get to practice to become good at it.
Problems of Poor Time Management
Poor time management leads to reduced efficiency and lower productivity.
Poor time management will result in you rushing to do your task at the last minute which will make the quality of your work suffer.
It also results in wasted time which could have been used to do some important things.
Poor Reputation- If your clients or employer cannot rely on you to complete tasks in a timely manner, their expectations and perceptions of you are adversely affected.
Time Management Tips
This simply means we are always in control of our time so make productive use of your time.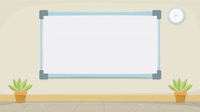 Our brain is for making ideas not for holding paper. You can't trust your memory so write whatever you want to do for the day down and make sure to review it.
Create time to rest and meditate.
Don't focus on unimportant tasks or activities so as to give you time to spend on a more important task.
"Good time management takes a shift in focus from activities to results. Being busy isn't the same as being effective. In fact, for many people, the busier they are,  the less they actually achieve."
Thanks for reading this article.